Anti-hum filter for 60 Hz
The anti-hum filter is a notch filter and can be used to suppress the unwanted hum tone which can have been interfered by the electrical grid. This design is for a utility frequency of 60 Hz.
Settings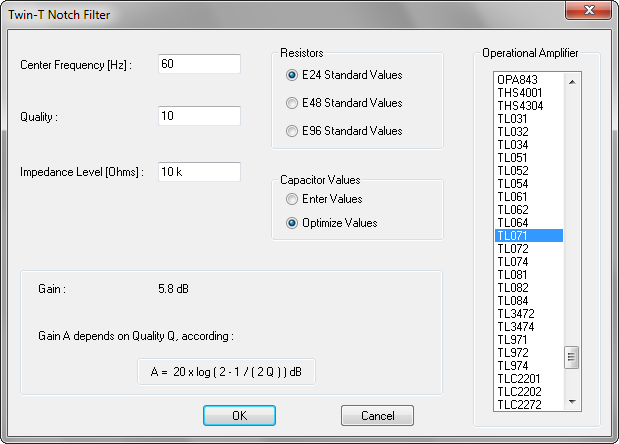 Frequency response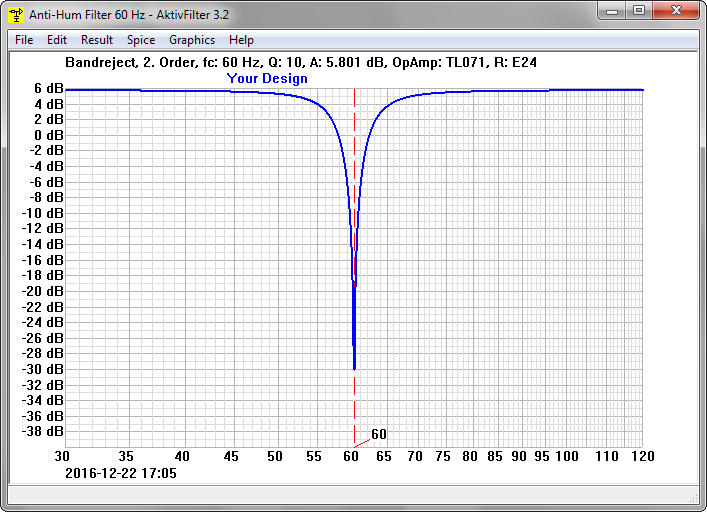 Circuit and components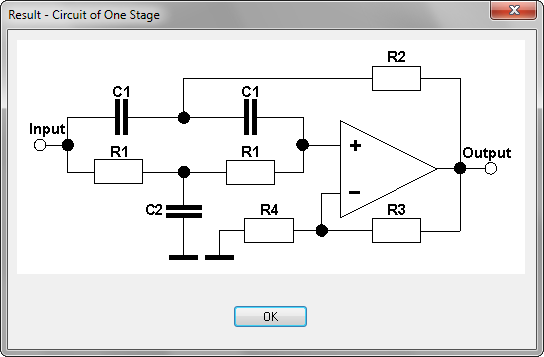 This design has been created using AktivFilter 3.2 software.